Medical Weight Loss Services In Kansas City
Medspa Weight Loss Services
Searching for Kansas City medical weight loss services? Plaza Aesthetics & Wellness MedSpa Weight Loss Services are more than just about offering quick weight loss solutions.

Having a healthy weight means a better quality of life and can affect other aspects of your health. Fad diets and extreme cleanses can be harmful in the long run and are not sustainable weight loss solutions.

We believe that a permanent lifestyle change is the best way to manage your weight sustainably. Everybody is unique and requires a different weight-loss regimen which is why we customize our Kansas City Medical Weight Loss Services to suit each patient. tt
Plaza Aesthetics and Wellness
MedSpa Weight Loss Services
At Plaza Aesthetics and Wellness, we offer a customized, science-based program that gives you practical goals that you can maintain. It involves physical fitness and optimal nutrition tailored to your situation and goals. In addition, we use a Semaglutide weight loss management program.
During our complimentary consultation, the patient will tell us their concerns, and we will calculate their BMI. We will also send them to a laboratory to obtain lab values and a comprehensive look at what is happening in their body.
During the follow-up appointment, we will address the lab values and any questions and concerns our patients may have. That way, we can determine if the Semaglutide program is an appropriate treatment for them.
We use the InBody 770, a body composition and body water analyzer. It is a clinically proven method of measuring muscle, fat, and water values. It also offers an extensive analysis as the basis for the weight loss program.
Some patients may have an insurance program that will pay for medication similar to what we use in our weight loss program. In contrast, some patients may find that their lab values disqualify them from a Semaglutide program.
Some factors that might initially disqualify you from our MedSpa Weight Loss Services are
In cases like these, the underlying factors must be treated first before moving forward on a Semaglutide weight loss management program.
A
Multifactorial Approach

to Weight Loss
Weight loss is more than just eating healthy and usually requires a permanent lifestyle change to achieve long-term sustainable results.
At Plaza Aesthetics and Wellness, we take a multifactorial approach to weight loss, giving our clients the best chance of success. Our goal is to get our patients to the point where they have long-term healthy habits.
To do this, we include the following:
The medication used in our MedSpa weight loss program can have extreme side effects. Weekly check-ins allow us to quickly increase the medication or stay at lower levels based on our patient's responses.
Your weight can affect other aspects of your life, like sleep, anxiety, and hormone levels. That is why choosing a physician-owned and operated medical spa is important when looking into medical weight loss services. Dr Botros, as a Primary Care Physician, has 14 years of experience treating and managing obesity.
Having a physician who is well-versed in the medications being used will ensure that you are given the correct dosage, and they can easily monitor you for any adverse effects.
Our
MedSpa Weight Loss Services


are Comprehensive and Holistic
Embarking on a weight loss management program takes dedication and a serious time commitment.
For our Semaglutide program, we require a six-month sign-up to initiate services. This helps you commit to developing better habits, and weight loss management should be approached slowly to create sustainable results.
What we include in our 6-month program:
Weekly appointments with our licensed professionals to discuss any concerns and ensure that your medication dosage is correct 

Weekly meetings with a dietitian

Medication prescription
After six months, we will determine if it's appropriate to taper the medication down, or continue based on your body's response. During a complimentary consultation, we will explain that the medication for a weight-loss program can be a lifelong commitment. There is evidence that patients in clinical trials who stopped the medication started gaining weight.
We use a Semaglutide weight loss management program because it performed very well in clinical trials. The average patient lost 15% of their body weight or 35 lbs. In another clinical trial using a similar medication called Tirzepatide, the average patient lost 20% of their body weight or 50 lbs in one year.
Medical Weight Loss


in Kansas City?
Weight loss is a personal journey. At Plaza Aesthetics and Wellness, we are here to support you and offer the best care possible to help you on your weight loss journey.
We understand that a healthy weight affects all aspects of your life. While we tailor a weight-loss program to your needs, we will also help you develop a sustainable plan for maintaining your weight once you've reached your goal.
If you are looking for a long-term weight loss solution, contact us for a complimentary consultation to discuss our MedSpa Weight Loss Services.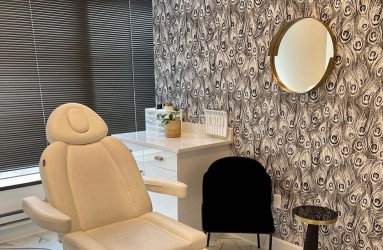 MedSpa Weight Loss Services

FAQS
This depends on your current weight and how committed you are to your program. Dr Botros can administer any plan safely, whether it's a restricted, low calorie diet, or a normal diet with better food choices. During your complimentary consultation, Dr Botros will get a better idea of your goals and will help you get there.
Let the Professionals at Plaza Aesthetics and Wellness

take Care of your MedSpa Weight Loss Services
When considering any Kansas City MedSpa Weight Loss Services, you should always choose a physician-owned and operated establishment.
Not only will they have top-quality equipment, but they will also have the necessary skills, training, and qualifications to provide expert service.
When it comes to your skin, you don't want to take any chances, which means ensuring that a licensed medical professional is involved from your first consultation until your last treatment. They will also provide the correct information before your treatment begins as well as post-treatment care.
Getting the best results requires the best care, contact us today to start your MedSpa Weight Loss Services journey.