Men's Testosterone Hormone Replacement in Kansas City
Men's Hormone Replacement
Searching for men's testosterone hormone replacement therapy in Kansas City? If you thought menopause was only for women, think again because you may need men's hormone replacement.

From the age of 30, men experience a natural decline in testosterone. They can experience what is called andropause or male menopause. Our bodies are extremely sensitive to fluctuations in hormones, so as your testosterone levels drop, you may notice some differences in your body.

Luckily, with today's technology, you can maintain your quality of life despite fluctuating hormone levels.
Men's Hormone Replacement All About?
Have you been struggling to sleep? 

Have you been experiencing high levels of anxiety? 

Are you constantly feeling tired? 

Are you less amorous in the bedroom?
If you answered 'yes' to these questions and you are over 30, the drop in your testosterone levels may be affecting your quality of life. 
You can expect a drop in your testosterone levels between 1% and 2% per year, which means by your 40s and 50s, you can have symptoms of low testosterone. 
Men's hormone replacement is a way to supplement the testosterone that your body is producing and make you feel like a younger man. The treatment provides the hormones that are no longer being produced naturally in your body and helps keep them at a stable level. It is usually a very small amount of hormone at a time and not a high therapeutic level where a man is maybe taking anabolic steroids or a very large amount of testosterone.
There are different ways to administer the treatment, and we can chat with you about the best option.
The most common are
Topical, transdermal gel or cream  

A lozenge  

Intramuscular injection. 
Benefits of Men's
Hormone Replacement
Once your hormones are deficient, there is no way that they can be produced again. That means that hormone replacement can help keep your hormones at a stable level and improve your quality of life. 
Once you're receiving exogenous hormones, it is usually lifelong unless there is a particular reason that it would be adverse for you to continue the treatment. Think of hormone replacement, like having high blood pressure or diabetes. It is something that you need to maintain. 
Stable testosterone levels can give you more energy, improve sleep and libido, and reduce anxiety.
How Can Plaza Aesthetics & Wellness
Help You on Your HRT Journey?
At Plaza Aesthetics and Wellness, we offer a complimentary consultation to help you assess the state of your hormones and decide if men's hormone replacement is the proper treatment for you.

It is crucial that we obtain a complete history and laboratory values before scheduling a follow-up appointment. Once we have chatted about your concerns and examined your lab values, we can determine if BHRT is the best way forward.

During your complimentary consultation, we will ask for a thorough personal and family history. This is not just us being nosey; it forms an essential basis for your treatment. Therefore, we need to ensure that you aren't given a hormone that could stimulate a breast cancer or cause an adverse cardiovascular event.

The health of our patients is our number one priority, so we take the time upfront to get all the necessary details to proceed safely with a treatment plan.
The Safety and Comfort of

Our Patients Come First
Hormones can cause an adverse event if given inappropriately, which is why you should always choose a physician-owned and operated facility, particularly a physician trained in hormone management. 
Just because a male patient has elevated or very low testosterone levels doesn't mean they're going to be predisposed to testicular cancer or prostate cancer. We would look at getting baseline levels and monitor the patient as they progress through the treatment. We want to avoid very high testosterone levels because these can cause high red blood cell count and hypercoagulation. If a patient is highly androgenic, it could cause an adverse cardiovascular event. 
We offer a treatment that best suits our patients and customize the plan accordingly. 
This can look like:
Hormones are not one-size-fits-all. At Plaza Aesthetics and Wellness, we work hard to create a customized hormone replacement journey that leaves our patients with a better quality of life, more energy, and healthy hormones.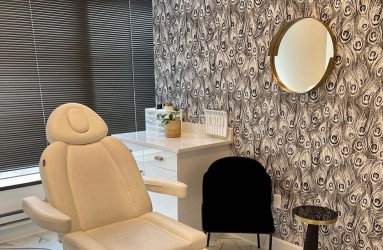 Men's Hormone Replacement

FAQS
Good question. We can get more done if you bring in anything you have, including recent blood test results. If you don't have these, Dr Botros can order them.
Everyone Has Hormones,

So Look After Yours
Everyone has hormones, and keeping them stable is vital for optimal health. 
Fluctuating hormone levels are normal as you age, but you don't need to suffer silently as you deal with hormone-related symptoms. With the advice of licensed professionals and a customized treatment plan, you can receive the help you need to stabilize your hormones and live your best life. 
If you have noticed symptoms of low testosterone, contact us for a free consultation to learn more about men's hormone replacement.